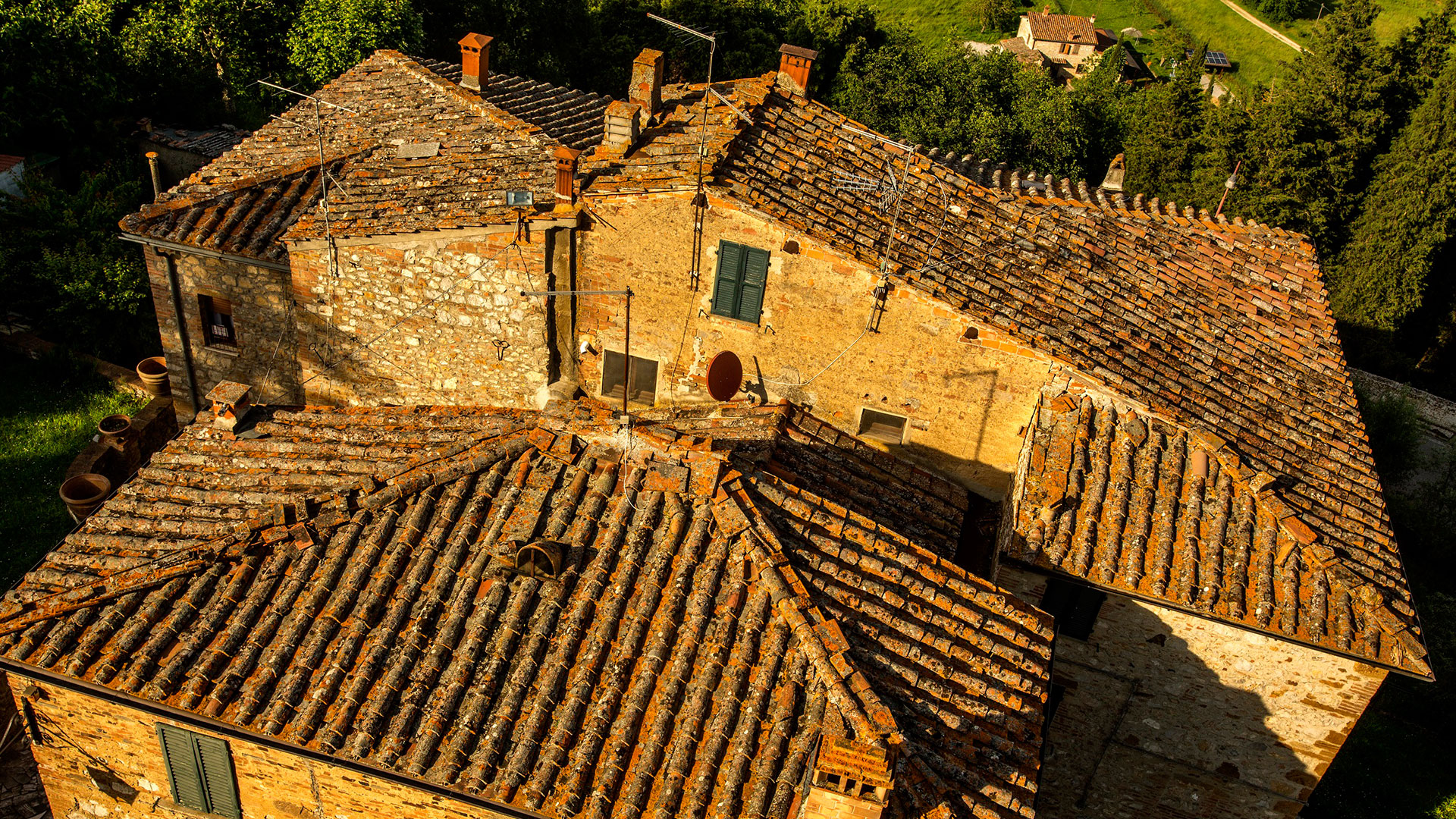 MATTEOTTI STREET AND THE VILLAGE

Amongst the rolling hills situated in the valleys, Trequanda, an ancient medieval village where time has seemed to have stopped. Amid Val di Chiana and Val d'Asso, right in the area of Chianti, the village offers a captivating landscape. Only 100 metres from Trequanda's town square, we offer a pleasant and unique XVI century building with accommodations. Carefully restructured and renovated in order to keep a well-preserved ancient structure.
19 flats are available in the historic building in the town centre. The flats are all furnished in a simple and functional way. From 2 to 5 beds, linens and towels are provided. Each flat has a kitchen, TV and free WiFi.
We host one week stays, usually from Saturday to Saturday. It's also possible (if available) to book shorter stays (short period reservations during low season could be confirmed quickly, but during peak season the reservations could be confirmed even a few days before of the stay date). Choose the period you want and then check the availability of the apartment online, after that our system will allow you to book on our website. For Saturday to Saturday stays, once you book the apartment you will receive a confirmation email with our bank details. A confirmation deposit should be made within 10 days via bank transfer, otherwise the reservation will not be confirmed. The balance is paid with Credit card, Debit or Cash directly on site at time of check in. If the reservation is for a period shorter than one week you will receive the confirmation email when accepted.